Art & Music
Crafts
Coloring Pages
Bats, Bears, Birds and beasts need a little color in their life.
PBS Coloring Pages
Daniel Tiger, Sesame Street and Clifford coloring pages to keep you entertained for hours.
PBS Crafts for Kids
All kinds of cool crafts for kids (and parents, too)! Check it out and see.
Hands on Crafts
Roll up your sleeves and prepare to get dirty playing in the mud. Or stay clean and make your own shirts and baskets.
Hands on Crafts for Kids
Free, fun and exciting craft projects from Parents Magazine
Make Beliefs Comics
Create your own comic strip with colorful characters and designs.
Art Room
Bomomo Digital Coloring
Experiment with interactive digital coloring styles. The possibilities are endless!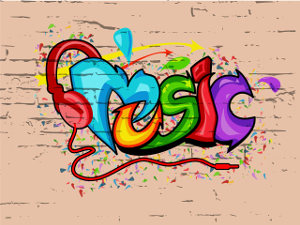 Aminah's World
Create a beautiful digital work of art using unusual items like feathers and other found objects.
Toy Theater Art for Kids
Dozens of interactive activities to let you explore your creative side.
Sesame Street Art Maker
Fun and interactive activities to help you make some exciting art!
National Gallery of Art Kids Page
Is that Napoleon on skates? Explore these beautiful (and bizarre) works of art through games and activities.
Artsology
Explore the vast world of art with printables, interactive games, facts and challenges.
Music Time
Daria's Music
Explore the world's music with activities, videos, games and more at this award-winning website.
Dallas Symphony Orchestra
Videos, articles, history and more all centering around the beautiful world of music.

Virtual Drumming
Try this interactive virtual drum set. Maybe you'll be the next star of the show!

Classics for Kids
Have fun with classical music, play games, learn about composers and careers. Presented by the Cincinnati Public Radio.

PBS Music
Fun and music games with all your favorite PBS friends.